about us
Translatorion – we're a pair of translators who have a lot in common: many years' experience, professional approach to the client, respect for language, and love for cats (and CATs). Since our sets of skills and areas of expertise complement each other, we are able to offer you fully comprehensive translation services. We translate from English, Spanish, and Polish.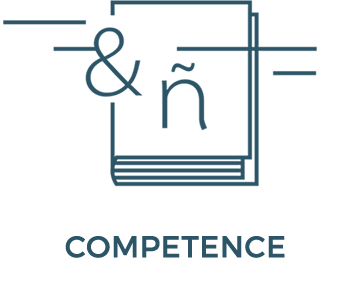 Born and educated as philologists, we have a very meticulous attitude to language. We believe that even in the times of visual culture, language is the main means of communication which enables you to reach your professional and private goals. Thanks to our competence and experience, not to mention the love for languages, we can help you find your way in the constellations of foreign signs, sounds, and sentences.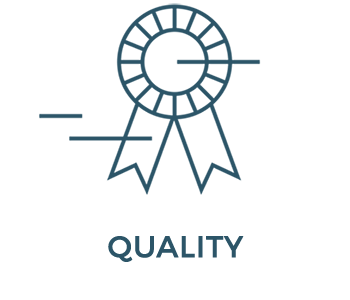 We take great care to guarantee the top-notch quality of our work and to make the translation the best rendering of the original. We help you communicate and we make sure the communication between us and clients is also smooth, clear, and fruitful. We are not afraid to ask questions and we are happy to answer yours, because we believe direct and effective cooperation really matters.
Impeccable terminology and grammar are the basis of a clear message. The reader must have no problems understanding a translated text. We do our best to provide you with the most accurate translations, free from the tiniest typos. We know that it is crucial to maintain a proper register and style, adapted to a given situation and audience. Each text you receive from us has been reviewed and verified twice: first by the translator, then by the proofreader.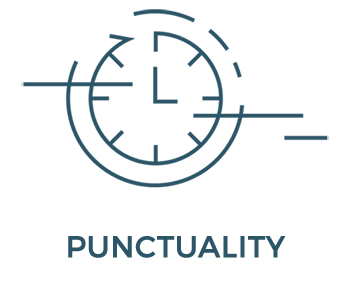 Punctuality is our domain. We are aware that all our clients want their translations done not only well but also on time – without any sudden shifts of deadlines, without delays, without dodging. We respect your needs and take them seriously. At the same time, we always make it clear how much time is needed to submit a solid and spot-on translation.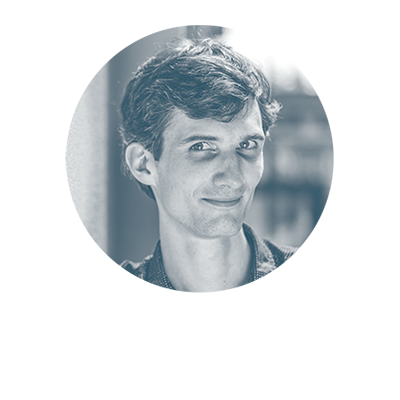 I earned an M.A. in English Linguistics and B.A. in Philosophy at the Jagiellonian University in Kraków. I've been translating professionally since 2013, specialising in technical translation: manuals and technical documentation of industry machinery or software. Apart from these, I translate other texts requiring extraordinary precision and focus: contracts, agreements, and terms and conditions as well as scientific texts. In my free time, I enjoy reading a great variety of books and hiking in a great variety of mountains.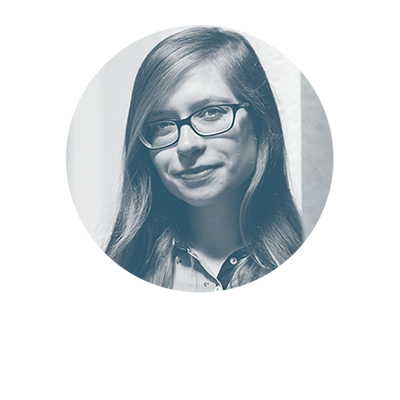 graduate of Translation Studies at the UNESCO Chair for Translation and Intercultural Communication at the Jagiellonian University, Kraków, specialising in English and Spanish. I fell in love with translation when I was a teenager and started working in this profession already at the university. I translate texts related to culture, art, design, and broadly understood humanities as well as tourist brochures or articles and texts on new technologies. With a knack for copywriting, I'm skilled at creative translation of marketing texts. I love learning languages and reading in all of them.



TECHNICAL DOCUMENTATIONS
---
USER MANUALS
---
CONTRACTS AND AGREEMENTS, TERMS AND CONDITIONS, APPLICATIONS AND LETTERS
---
MARKETING AND BUSINESS TEXTS
---
TOURIST TEXTS
---
TEXTS RELATED TO CULTURE, ART, AND DESIGN
---
MENUS AND RECIPES
Languages
Standard translation
Express translation
standard proofreading
Express proofreading
Subtitles: transcript translation
Subtitles: translation from a recording
Subtitles: express translation
EN-PL
43.05 PLN
55.35 PLN
18.45 PLN
24.60 PLN
as for standard translation
123 PLN
184.50 PLN
PL-EN
49.20 PLN
61.50 PLN
21.55 PLN
27.70 PLN
153.75 PLN
215.25 PLN
ES-PL
55.35 PLN
67.65 PLN
24.60 PLN
30.75 PLN
prices set individually
ES-EN55.35
61.50 PLN
73.80 PLN
27.70 PLN
36.90 PLN
The prices are given in PLN. We also issue VAT invoices in EUR.
The prices include VAT (23%).
The prices are given for one standard page, i.e. 1800 characters including spaces (250 words). The minimum quote for translation is one standard page.
Audio-visual translation (subtitles etc.) is priced for one act, i.e. 10 minutes of the video. One act is the minimum quote for translation in this case. The final count includes each new act.
The prices for proofreading concern texts that have not been translated by us or texts which are not translations. The standard price for a translation made by us includes proofreading by another translator.
There are two kinds of services we offer:

standard mode – translation of up to 8 standard pages during one workday; orders placed until 2 p.m. during a workday;
express mode – translation of more than 8 standard pages during one workday; orders placed after 2 p.m. with a deadline for the next workday; orders placed before 2 p.m. with a deadline on the same workday; orders placed before Saturday or a holiday with a deadline for Monday or the closest workday after the holiday.

Workdays are days from Monday to Friday except public holidays in Poland.
In case of specialised translations, the are determined individually for each project.
The prices and deadlines of all orders are set individually, taking into account the prices listed above and other factors and circumstances (type and subject of the text, legibility and editability of the source file, deadline).
If you need a different kind of a translation or linguistic service, not mentioned in the price list, just let us know.