You certainly have some ideas about how the translator's work and the process of translation itself looks. They usually involve the translator sitting in front of a computer, 'transcribing' the source text – in a digital or printed form, looking up words in a big, old, traditional bilingual dictionary (or a pile of dictionaries), sometimes searching the web. Is this what it actually looks like? How do we work? What helps us? What tools do we use? You will find answers to these questions in the text below.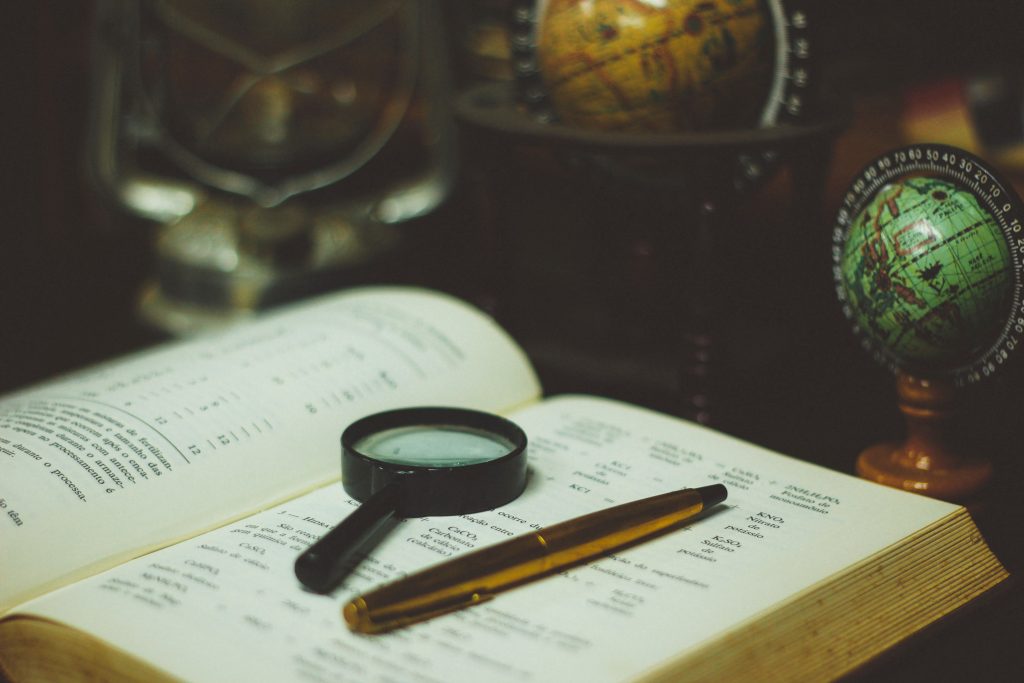 Hardware
Let's start with the necessary equipment: you need a computer (PC or laptop) and, optionally for your own convenience, a second monitor – in fact, some translators like to have up to three monitors. Why is that? You will find out later in the text. Of course, you also need a good keyboard, a mouse, and a mouse pad preferably with a comfortable wrist rest. Last but not least, and beyond obvious, you need a smartphone to be in touch with your clients and check your inbox when you're away from the office. That's all when it comes to the indispensable hardware.
Software
Your hardware needs software. These days, translators do not simply use word processors (like Microsoft Word). There are specialist programmes which support translation: in short, they are called CATs – Computer Assisted/Aided Translation tools. We're going to write more about them soon to dispel the numerous myths and legends that surround them. In a nutshell: they speed up translators' work enormously, at the same time helping them to maximise the quality of their texts by building databases constructed from the already translated projects. CATs have many more functions but this one is the most important. The most popular CATs include SDL Trados, memoQ, or Wordfast. At Translatorion, we use Wordfast PRO. We've covered CATs in two posts: here and there.
Another type of software used by translators – though not absolutely essential – are OCR (Optical Character Recognition) applications. They convert .pdf or .jpg files into editable electronic documents which can be then processed by a CAT programme. If you offer audio-visual or multimedia translation, which – roughly speaking – consists in translating videos or recordings, you need a programme to edit and synchronise subtitles, e.g. Subtitle Edit.
Dictionaries
Dictionaries literally have a special place in our toolbox. Translators do not only use standard bilingual dictionaries but also – or first and foremost – monolingual dictionaries and specialist glossaries. The most useful dictionaries focus on one field: there are law terms dictionaries, business dictionaries, technical dictionaries, or chemical dictionaries. There is really a lot to choose from, depending on the translator's specialisation. Most of the specialised dictionaries are printed but you can also find digital dictionaries, which make the whole processes of looking up the necessary terms definitely quicker and easier. When it comes to general dictionaries, we usually use their online versions.
The Internet
The use of the Internet seems obvious but it must be mentioned. You can find loads of information online. To search for terminology and specialist phraseology (e.g. legal), translators usually visit expert web services, such as Proz.com, or multilingual online dictionaries comparing parallel pairs of sentences, for instance Linguee or Glosbe. If the translation requires, let's say, terminology for a specific kind of tank car hatch, information concerning the legal status of the Polish–Lithuanian Commonwealth in the 18th century, or the versatile applications of arylpiperazines, there is always an appropriate professional website on a given subject. Last but not least, you can use Wikipedia, with all its good and bad sides.
Work organisation
Translators also need special tools to help them organise their work and manage particular projects. The most straightforward ones are the Google Calendar or the Trello app, but there are plenty of other options. What do we use in this regard? The good old Excel! The spreadsheets are great for project management and they meet our needs perfectly. Also, we actually make use of ordinary analogue paper notes, checklists, journals, and notebooks – they are just fine!
So how does this all translate into translation? Normally, we work with two screens: one showing the CAT interface, where we translate the source text; the other screen shows the web browser or the source file so we can see the possible illustrations and the general text layout – this may affect the choice of vocabulary and other translation decisions. If more space is needed, the third screen could serve as a display for digital dictionaries, glossaries, notes, useful reference files, and all other digital materials that can support the translation. And what else lies on the translator's desk? Paper dictionaries, notebooks, and a mug of good tea or coffee.
Well, that's it – do you think this is a voluminous toolkit? Not all translation projects require the use of all these tools at once – but it does happen regularly. However, the most important tool we use on a daily basis is our brains!
Paweł