Previously on Translatorion…
we told you about the types of texts that we translate. Today's article is a follow-up to that, as it presents various representatives of the realm of translators. We're also going to point out the categories which apply to us. And like we've already said – we don't mean to pigeonhole anyone but to show you what services a particular person can offer. Obviously, one translator may combine a couple of the functions listed below, as they often overlap.
Translator
Wait, what? Just a translator? I could specify this by adding 'of texts', by which I'm referring to the first category we've mentioned recently. Well then, translators translate. Translators translate texts. Texts of any possible kind and species, submitted by the client on paper (that happens quite rarely these days, though) or sent by email. Translator transform the source text in a way which expresses its message and main idea as well as its style. All that is a very simplified definition of what translation is but it may at least show you that translation by no means consists in simply 'copying' one language into another – there's much, much more to it. And yes, obviously – we are general translators, as everything around us suggests.
Interpreter
It's quite convenient for English to have a separate word to refer to this group and distinguish it from regular translators: interpreters perform language interpretation, that is to say – oral translation. Since speech is prior to writing, interpreters could be called the first translators ever. Their work significantly differs from the work of text translators: it is more dynamic, immediate, and time-pressured; it usually takes place in front of an audience, e.g. at a conference, and it requires considerable levels of stress tolerance as well as the ability to react quickly in unexpected situations. If one can speak about anything like 'faithfulness' in translation, let's say that interpreters have more room for freedom in their work: their task is to convey the principal message of the utterance, and it's not necessary for them to include all the tiniest details. The two most common modes of interpreting are simultaneous interpreting and consecutive interpreting. In the former, the interpreter is sitting in a special booth (normally with a partner, as it is highly unrecommendable to work continuously and without break in this profession), wearing headphones and translating what the speaker is saying in real-time – simultaneously. The interpreter's voice instantly reaches the listeners, who are wearing headphones as well. As far as consecutive interpreting is concerned, you might have experienced it during some literary, cultural, or political meetings – in this case, the interpreter translates a conversation of two people (or an utterance of one person) after some parts of it are over (usually a couple of sentences; the length of the fragment largely depends on the speaker's awareness and mercy), taking notes as they are speaking. We don't offer interpretation services, but who knows, it could change in the future.
Literary translator
This phrase is as broad in meaning as the contents of Wikipedia – after all, the word 'literature' in itself may refer to various things, from how-to self-help books to Noble Prize winners' oeuvre and anything else one can find in bookshops and libraries. That's why now I'm going to behave like a typical dictionary and say that literary translators… translate literature! They cooperate with publishing houses (seldom with authors directly) and translate novels, short stories, non-fictions books, plays, and poetry. More often than not, literary translators translate into their native languages; what's more, some say that it's better if literary translators are writers or poets themselves. Literary translators have an enormous impact on how the readers perceive and take to the foreign books they read: so if you are an English-speaking fan of Tokarczuk, Szymborska, or Gombrowicz, you actually read the interpretation of their works sieved through the translator's mind. We haven't translated and published a full-length work of literature yet – but we definitely hope to do so!
Audiovisual translator
Audiovisual translators, as you can guess from their name, make translations which involve sound (audio) and image (vision). In a nutshell, they translate dialogues in films, series, plays, or games. They prepare subtitles, dubbing, or voice-over versions for a given medium. I guess it's safe to say that this kind of translation is the most commonly encountered and experienced by people in their everyday lives – on TV, on the Internet, at the cinema. The work of audiovisual translators is not an easy one – they need to make sure that the translated scripts not only sound natural (as they are generally spoken language) but also are quick and easy to read. Can we call ourselves audiovisual translators? Sure we can!
Sworn translator
Not every translator must be a sworn translator – and they don't really have to be; moreover, this concept is not commonly known in a majority of countries outside Poland. Sworn – or certified – translators certify their work with their own seal and signature. This is a so called regulated profession – in other words, it is governed by special strict regulations defining who can do it and how. To become a sworn translator, you need to pass a special exam before the Polish State Examination Commission; then your name is placed on the official list. Why is it necessary in some cases? To translate official or legal documents which need certification (e.g. university diplomas or birth certificates) or to participate in formal interpretation, e.g. at court. According to Polish legislation, sworn translators cannot refuse to translate or interpret when requested to do so by a law court, prosecutor, the police, or public administration authorities (unless in very unique situations) and they bear great responsibility for any mistakes they might make. The prices of certified translation are pre-established by the Polish Ministry of Justice. We do not offer this type of translation in our office.
Specialised translator
Of course – all translators should be specialists in the languages they translate. However, I mean something else here – specialisation in particular fields and disciplines. Some translators are at the same time, for example, lawyers, doctors, or engineers by profession. The combination of formal education in a given area with linguistic competence can bring great results. How to become a specialist if you have not graduated from law or medicine? By taking part in special courses and trainings (often directed to translators) which will improve your qualifications or by learning on your own – reading reliable sources concerning a particular subject and building your experience through translation of a number of texts in a given branch of knowledge. You can find out more about our specialisations on our website and FB fanpage.
Freelance translator
Generally speaking, most translators are freelancers. How does this look in practice, in Polish conditions? The people for whom translation is just extra work sign individual short civil law contracts for each job. The translators who treat translation as a 100% full-time job – including us – are usually self-employed, i.e. they have their own companies as sole entrepreneurs, sometimes forming partnerships. This allows them to work directly with end clients and larger translation agencies; they issue invoices, sign long-term contracts, and select their assignments in accordance with their specialisations and preferences. They work from home, in a rented office, or in a co-working space.
In-company translator
This species is very rare indeed although not extinct yet as far as we know. In-company translators' work resembles standard 9-5 jobs (however, in Poland they are usually 8-4 jobs) – they work full-time in a given company, on a regular job contract. The company does not usually deal with translation as such but needs a translator on board (or a proofreader, or a copywriter). In-company translators do written and oral translation in a given field, connected with whatever the company deals with, usually for some internal purposes or for special occasions and circumstances.
Amateur translator
Every professional translator used to be an amateur in the past – and ideally, for every professional translator translation is still a hobby. It is for us – we translate because we love it and enjoy it. We have strived for years to change our passion into our job. However, not all amateur translators will become professionals. But who are they in fact? They are people who translate in their spare time, after hours, for their own pleasure and satisfaction; sometimes they publish their work online or share it with their family and friends. They don't have a degree or a certificate but they build their experience by constant practice. Well, you can be an amateur translator as well!
Machine translator
I wasn't sure whether to add this category to my list but let's be honest – these days, machine translators are the most common and most frequently encountered of all the translator species. The most popular one is of course Google Translate, and yet, it's just the tip of the iceberg of machine translation services – and let's hope it doesn't drown the human translators in the future. However, it must be made clear: machine translation cannot exist without human translators. All the existing electronic translator have been made thanks to teams of qualified and experienced humans: programmers, designers, linguists, cognitivist, and translators. This is a really interesting and multi-faceted topic – Paweł is going to write more about it soon.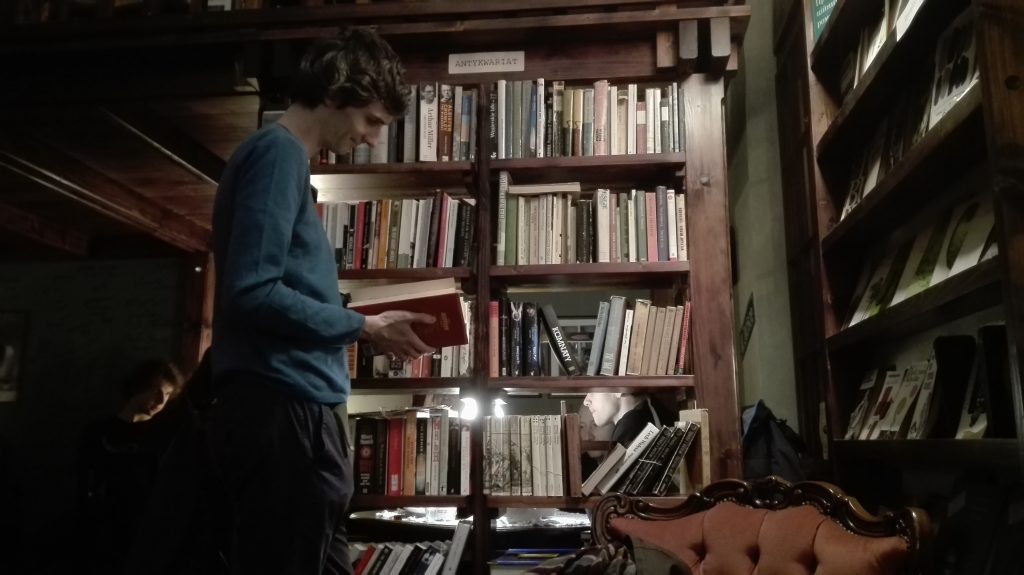 Translators in Poland can belong to various associations which support their work, protect their rights, organise special courses and trainings, and make sure that they meet the highest professional standards. These associations include, among others, The Polish Literary Translators Association, The Polish Society of Sworn and Specialised Translators, or The Polish Association of Translation Companies.
This is an extensive list indeed, as if created by Linnaeus. And it could be extended further! There are, for instance, sign language interpreters, or translators-editors, whose work covers translation, writing, proofreading, and editing. We certainly fit in more than one of these categories. You can meet us here and there – when we don't translate professionally (mainly by the computer, at our home office), we might temporarily work as self-made, after-hours interpreters helping our friends or strangers communicate while we're on holiday or taking a daycation. If you want to find out more about how it feels to be a translator – just write!
Martyna